Jacob Quick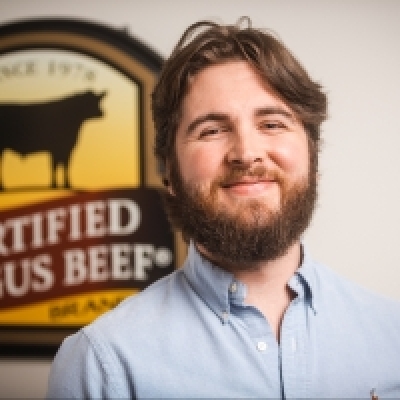 Charleston, WV
Jacob came to work at Buzz in 2021. He has two dogs: an English bulldog and a french bulldog. Jacob has culinary experience and successfully ran restaurants in the past. Before joining Buzz, Jacob worked as a chef and a Salesman at Sysco Pittsburgh. Jacob is a part-owner of Charleston's Bricks and Barrels and was previously the head chef. During his culinary tenure at Bricks, he was featured as Charleston's Restaurant of the Year. A Marketing graduate from WVU, Jacob is a native of Bluefield, West Virginia. A natural leader with a gift of connecting to others, we're grateful to have Jacob at Buzz! Jacob graduated from the prestigious Certified Angus Beef Masters of Brand Advocacy Training in 2022.
Favorite Part of Your Job: The People
Favorite Cut of Meat: Ribeye
The Song That Describes Your Life: Wichita Lineman - Glen Campbell
Favorite Side Dish: Noah's Potatoes #eatatNoahsCWV
Favorite Outdoor Smell: The Smoker Cookin'
Most Surprising Fact About You: I liked the ending of The Sopranos!
Food Item You Can't Run Out Of: Oreos
Reach Jacob at: jacob@beef.buzz